KATHRYN L. LUDWICK, J.D. LL.M
BIOGRAPHY
Kathryn L. Ludwick helps clients accomplish their estate planning goals and address other legal needs. Katie understands the law can be a confusing, costly arena that most do not want to enter. She sees her role as a legal guide, using plain English to break down the law and offer creative solutions. When meeting clients for the first time, Katie uses her experience to tease out their objectives, determine how her skills can best suit the clients' needs, and then gets to work to help the clients accomplish their goals.
Of all areas of the law, Katie most enjoys helping clients protect what they have worked so hard to earn by putting in place an appropriate estate plan to address any potential State and Federal estate taxes and family conflict. Katie also enjoys helping clients follow an established estate plan by guiding clients through the Washington State probate process.
EDUCATION
Katie graduated summa cum laude from Saint Mary's College in 2006 with a double major in English (B.A.) and Communications (B.A.). In 2013, Katie earned her law degree from Willamette University College of Law in Salem, Oregon. Katie rounded out her education by earning her Masters in Taxation (LL.M) from the University of Washington in 2018.
PROFESSIONAL ACTIVITIES
Katie currently swerves on the board of Swerve Robotics, a nonprofit organization dedicated to helping kids embrace their inner robots by providing access to science, technology, engineering, and math ("STEM") through FIRST Robotic competitions and other related activities. Katie also serves on the Board for the Washington Veterans Will Clinic, a nonprofit dedicated to providing veterans of the armed forces with free estate planning documents.  Katie regularly volunteers at the Housing Justice Project in Kent, representing low income tenants in eviction actions.
PERSONAL
As a former Division I women's basketball player, Katie now enjoys testing her athletic prowess once a week on the soccer field and every day in the gym. Katie also likes to watch baseball with her fiance and read puppy training manuals in preparation for the newest addition to the family.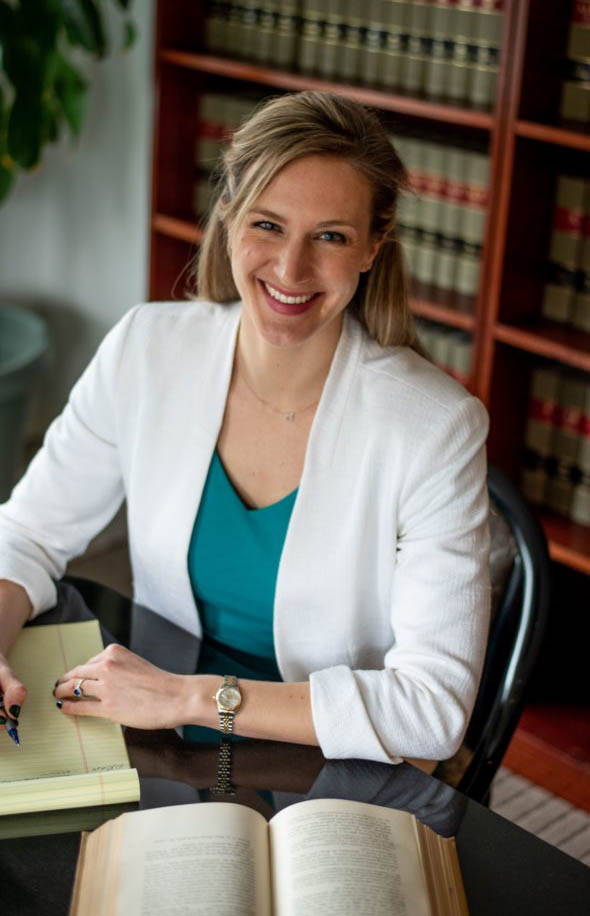 E: kludwick@ludwicklawgroup.com
Ph: (425) 646-0555
11005 Main Street
Bellevue, WA 98004